Hank Nystrom
aka The Timer Guy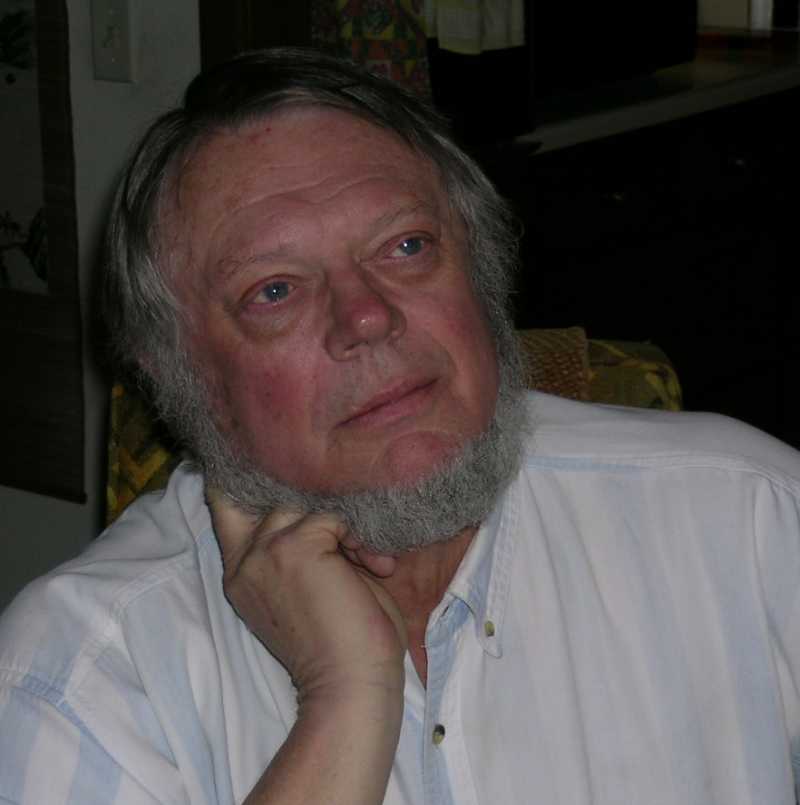 Is he 1) thinking of the female models in the Maserati booth at the Frankfurt Auto Show. 2) Trying to remember if he needs wash in or wash out on the right main panel, or 3) dreaming of the next Texas Timer product?
Hank was born in Boone, IA, received BS and MSEE degrees from Iowa State University, spent his career at Texas Instruments with positions in solid state circuit design, semiconductor R&D, truck driver, salesman, semiconductor marketing, project management, electromechanical controls for appliances and heat/airconditioning, custom design and manufacturing of advanced consumer products, and director of food industry automation. He has numerous inventions patents in the fields of AM/FM radio tuning, electronic anti lock braking systems for cars and trucks, VASCAR speed detection systems, and digital wall thermostats for home and office use. He was fired in 1989 for insubordination, and worked as a marketing consultant to a number of firms. He had the chance of a lifetime to work for a new startup dotcom that provided a real wild ride until a crash and burn followed by bankruptcy. He had wisely turned down payment in stock and took cash by the week. It was an experience he loved to have. Hank's career involved extensive and frequent travel in the US as well as Europe, Asia, and the Asia/Pacific rim. He no longer cares to get on an airplane.
He actually started in the timer business in a very small way by making timers from toys while still working for TI. He was known as "Mad Ball Nystrom" due to the original toys being called Mad Balls. Some of those old timers are still being used. His wife thought he was totally crazy when a semi truck arrived at their house with a load containing all remaining US inventory of the toys. Since only about 50% of the toys had motors suitable for making timers, he still has a rather large supply of these toys.
Hank served as the membership officer of the National Free Flight Society for eight years. During that time he implemented the first computerized membership database, thus saving the organization a lot of money, as well as bringing tools to the president and other elected officers they never had before. He also conceived of the idea of holding a free cookout at the NATS every year and sponsored it for the first ten years. He also developed and implemented the concept of holding an annual raffle during the NATS to raise funds for the youth programs. This has raised tens of thousands of dollars and has provided some "excitement" during the cookout. He was elected to the NFFS Hall of Fame.
Hank has lived in Johnson City, TN for over 30 years. He and his late wife have a son and daughter, both married and successful in their own lives.
Hank has been an airplane modeler since his pre teen days in Iowa. Starting with control line flying followed by a long break for college, family, career, then a stint in RC where he got bored, and since about 1980 he has flown Free Flight. He does still fly some park fly RC and dabbles in indoor rubber. His FF interests are mostly in Nostalgia and 1/2A Classic.
His philosophy with the timers is to build the best products he can, as he hates to see a failure. Many of the product design ideas come from his customers. Hank is known to be abrasive at times as well as bull headed and argumentative. He has no plans to run for President of the US and is not claiming fatherhood of Anna Nicole's child. See below for added photos.
| | |
| --- | --- |
| | |
| This is my AB Spacer with a Green Head .19 and my good friend and mentor Bill Hale of Columbus, OH | This is my first trophy. Won at the King Orange in Florida. The famous Dave Platt (above) was the CD and award presenter. |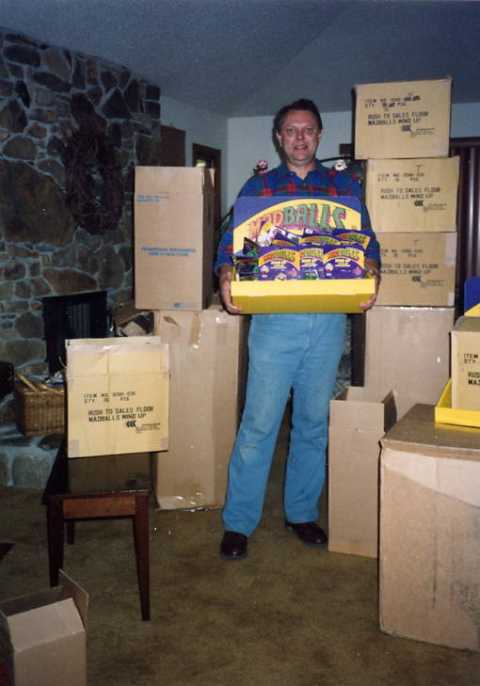 This is the shipment of Mad Ball toys used to make my first Mad Ball Timers.
I bought all remaining US inventory from the toy importer.